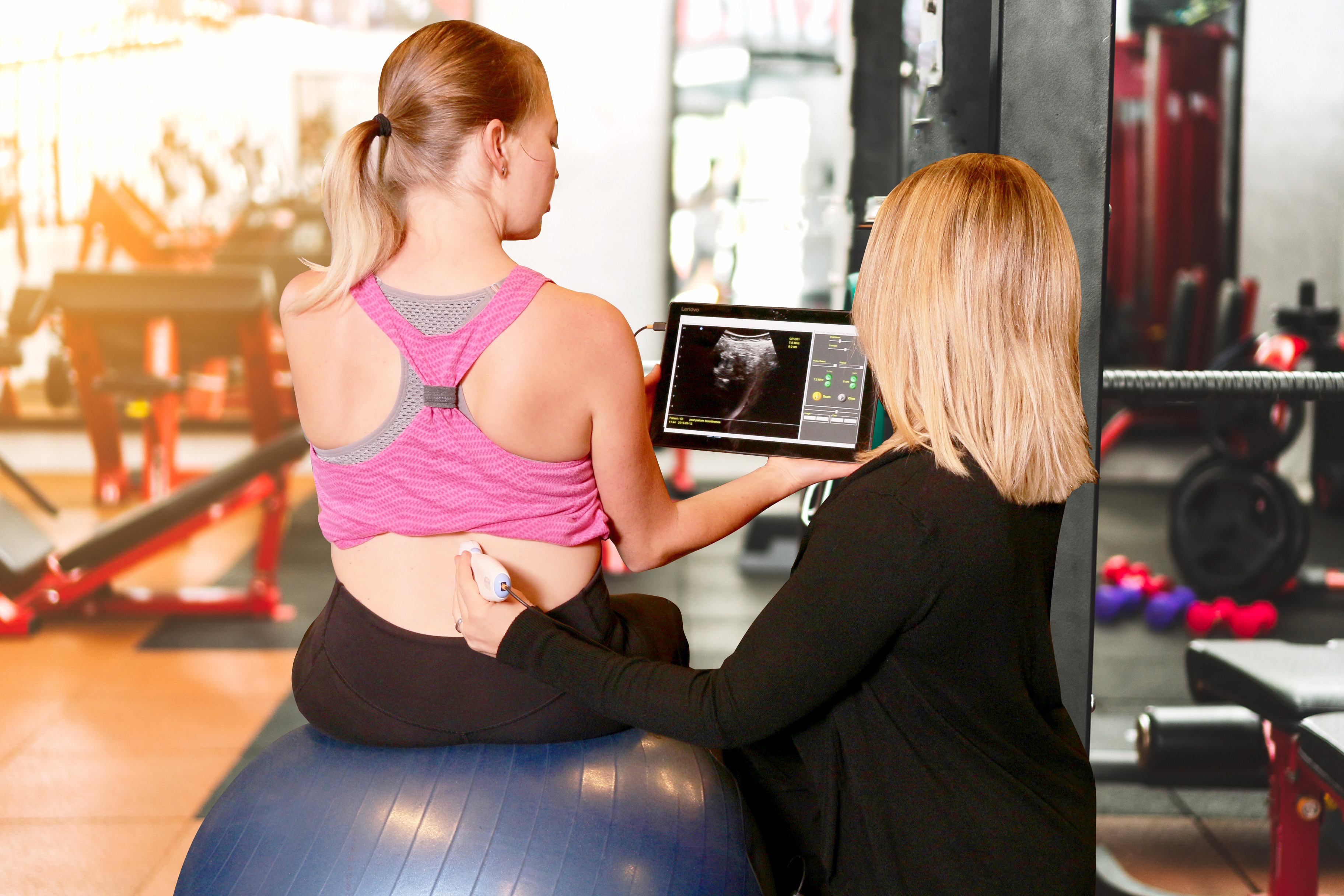 Over the past decade, research has identified the associations between neuromusculoskeletal disorders such as chronic lumbopelvic pain and underlying neuromotor control deficits of the deep stabilizing musculature.
Ultrasound imaging allows for valid and reliable evaluation of the muscles of local control.

Visually evaluating and training motor function has been shown to lead to improved clinical decision-making and patient performance.
"It is all about marketing your entire practice and what you have to offer that is different from the clinic down the road. Ultrasound is one of the things that can set you apart as an expert, and provide the patient with additional information for an assessment and motor retraining."
- Rebecca Meehan, PT, WCS, PYT, Embody Physiotherapy & Wellness
This course is designed for those just starting out with ultrasound or folks that are "ultrasound curious" and wondering if they want to make the financial commitment.
Learn what you have been missing and how this modality provides vision beyond your fingertips, topics include: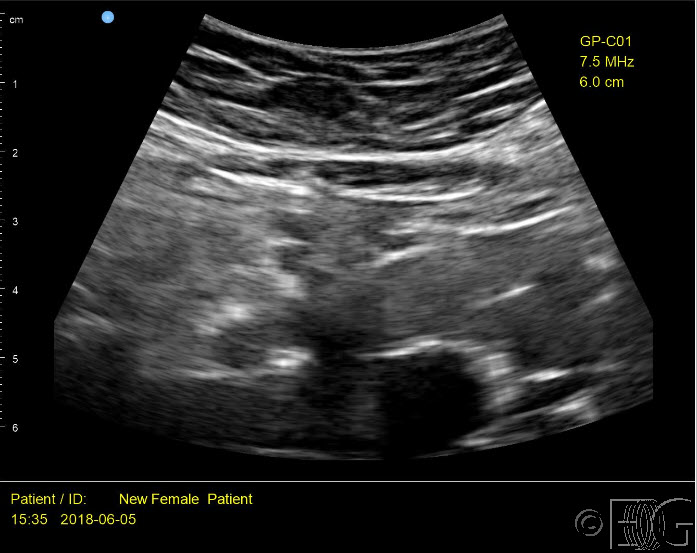 Anterior Abdominal Wall
Imaging the anterior abdominal wall to include evaluation for diastasis rectus abdominis and pressure management with functional activities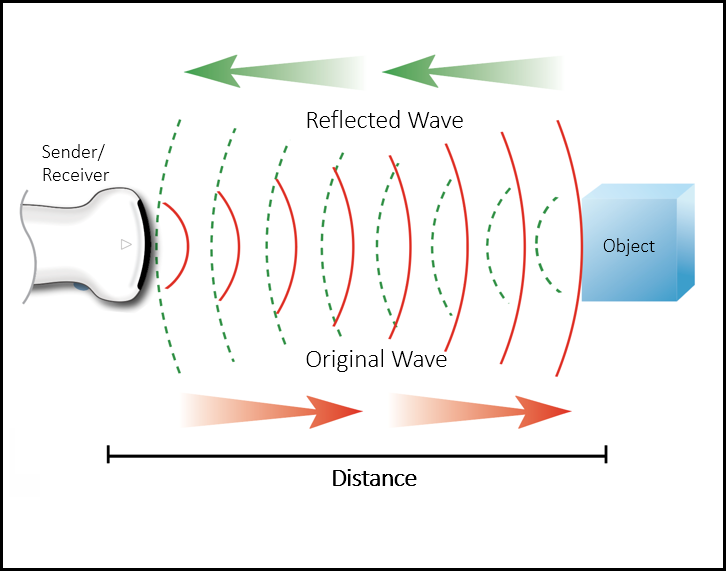 Ultrasound Physics
Learning how ultrasound images are created will give you a better understanding of instrument manipulation to improve image quality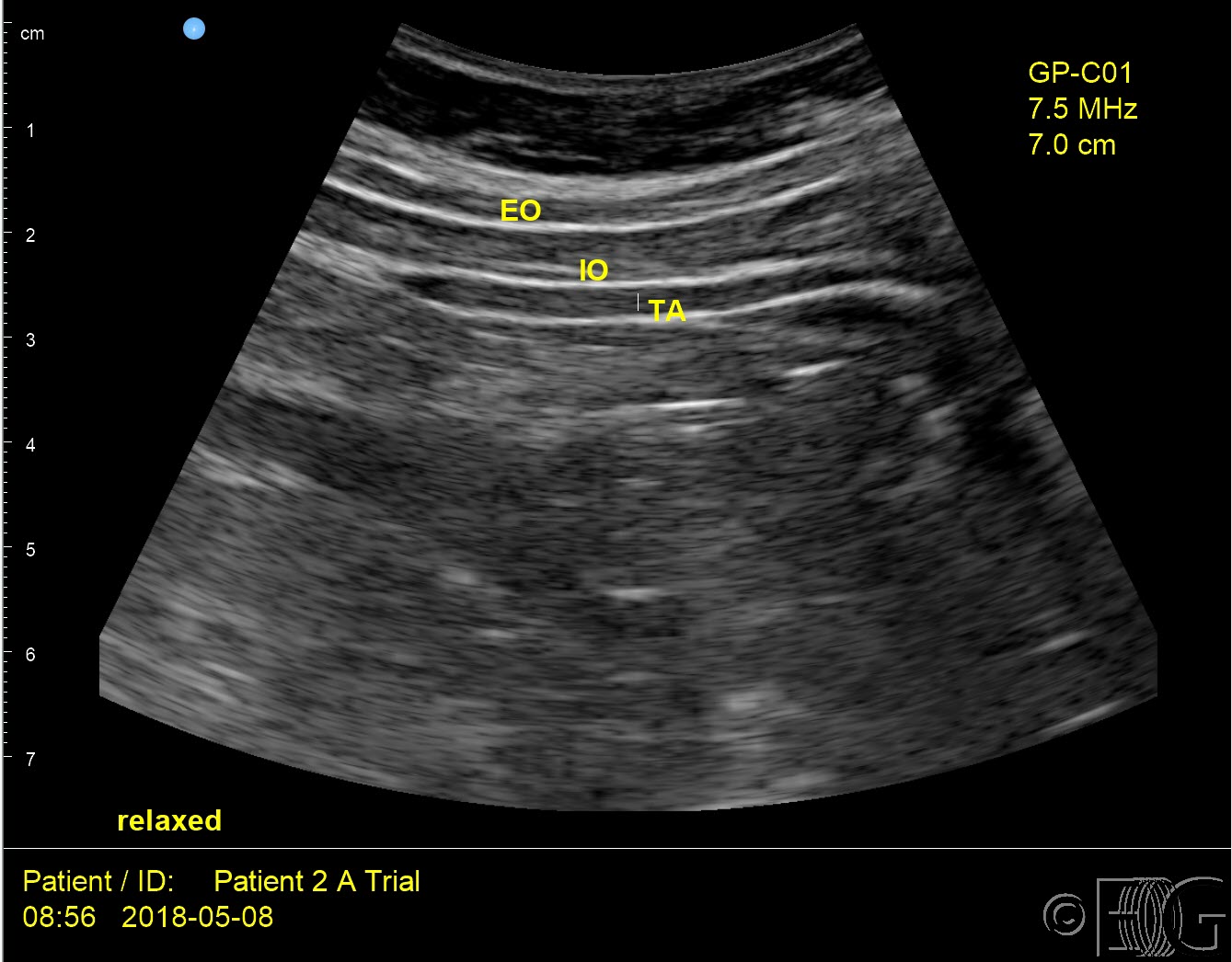 Lateral Abdominal Wall
Imaging the lateral abdominal wall with evaluation for motor synergies and core control, with functional activities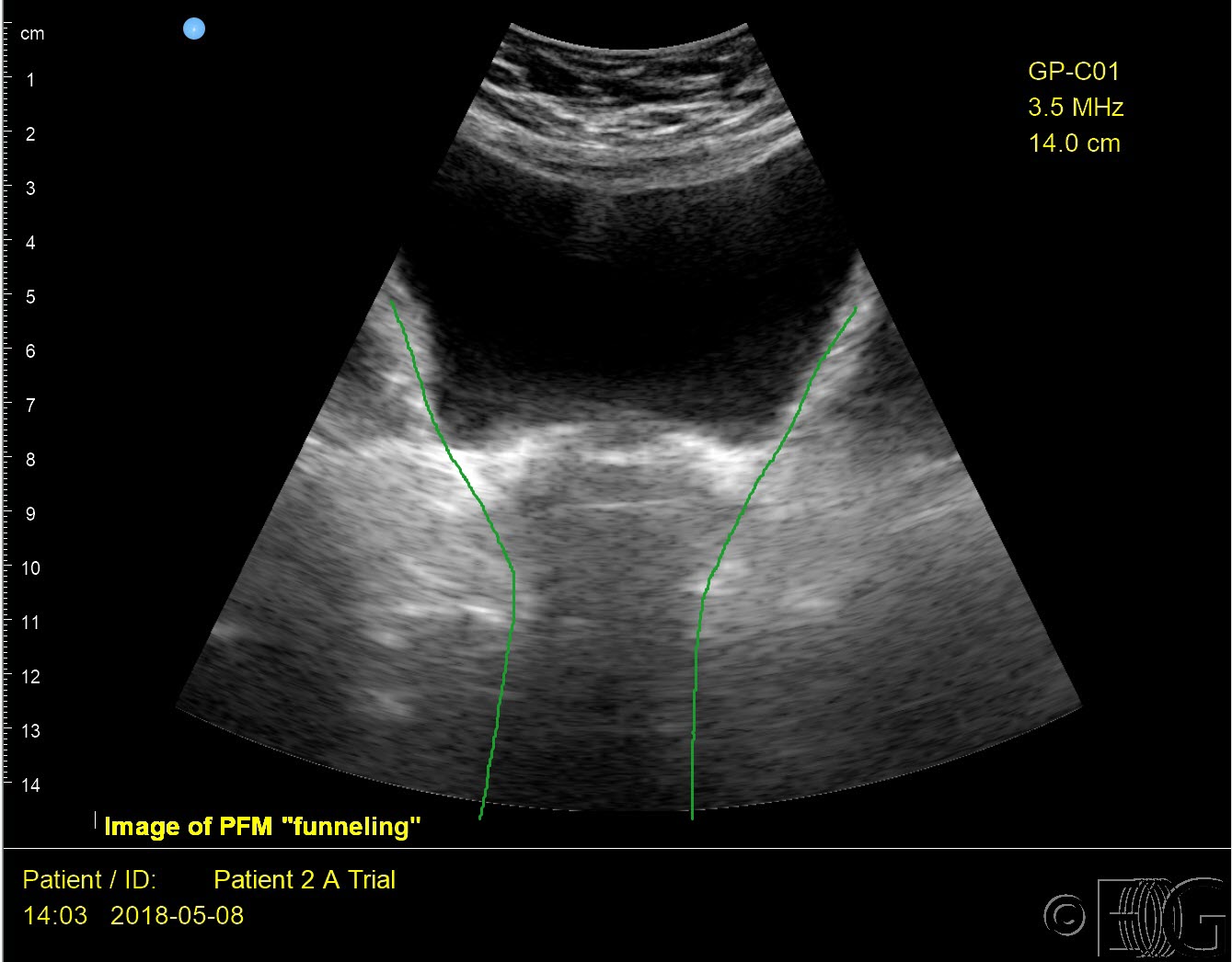 Transabdominal Pelvic Floor
Observing and instructing PFM contraction and lengthening patterns for functional tasks, continence and control intra-abdominal pressure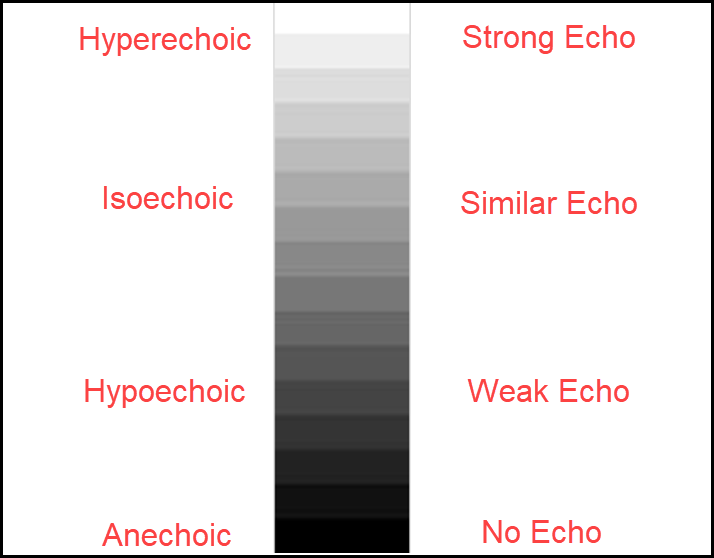 Image Generation
Learn how to interpret what you are seeing on the screen and how to optimize that image for visualization of your target tissue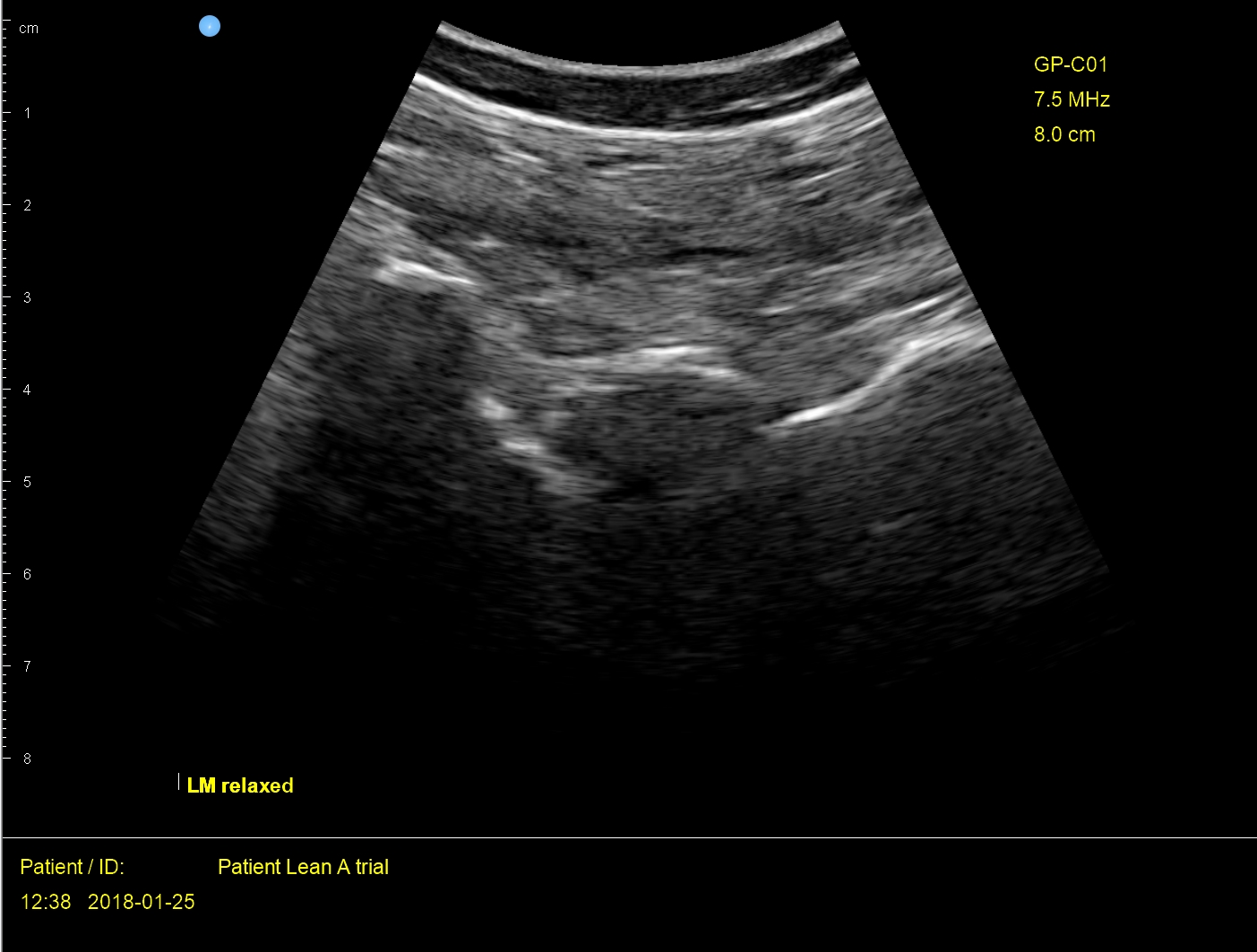 Lumbar Multifidus
Observe segmental multifidus asymmetry and train voluntary and involuntary motor control strategies for the deep lumbar stabilizing muscles
Description
Rehabilitative ultrasound imaging (RUSI) allows for valid, reliable, efficient, and non-invasive measurement of motor control deficits of the deep stabilizing muscles. This continuing education course will provide a basic understanding of how to utilize RUSI for addressing a variety of diagnoses associated with lumbopelvic dysfunction. The material will explore the basic science, clinical evidence, image generation, and sonographic anatomy for evaluation of tissue morphology and training the muscles of local control.
The course format includes a list of RUSI resources and terminology. Lectures on basic ultrasound science, image generation, and various clinical applications. Each lecture is followed by technique demonstrations that display a split-screen, showing the ultrasound transducer on the body with a simultaneous view of the ultrasound screen.  
Instructional Level
Intermediate clinical experience but beginning level for ultrasound imaging. For scope of practice guidelines participants should consult their professional practice act for limitations or training requirements. Content is not intended for use outside the scope of the learner's license or regulatory agency  
Prerequisites
Licensed health care provider with a working knowledge of musculoskeletal anatomy of the lumbopelvic region. Prior experience with or access to rehabilitative ultrasound imaging equipment is NOT required. 
Course Objectives
1. Understand current clinical applications of rehabilitative ultrasound imaging (RUSI) in the scope of physical therapy
2. Understand basic imaging principles and ultrasound terminology
3. Understand the science and equipment requirements to perform RUSI
4. Understand the pre-scan sequence and the standard US approach to viewing structures
5. Identify relevant sonographic landmarks, for the abdominal wall, pelvic floor, bladder, and lumbar multifidus on an ultrasound image
6. Make basic morphologic and morphometric measurements of anatomy and motor function
I am grateful to each and every student that joins me here. It is your thirst for knowledge and the desire to improve your clinical skills that prompted me to create this educational platform. Ultrasound technology that was once limited to research institutions is now available to the average clinician. Physical Therapists ARE the musculoskeletal experts in the healthcare team. Utilizing imaging eliminates the guesswork and allows us to back that knowledge up with objective information.